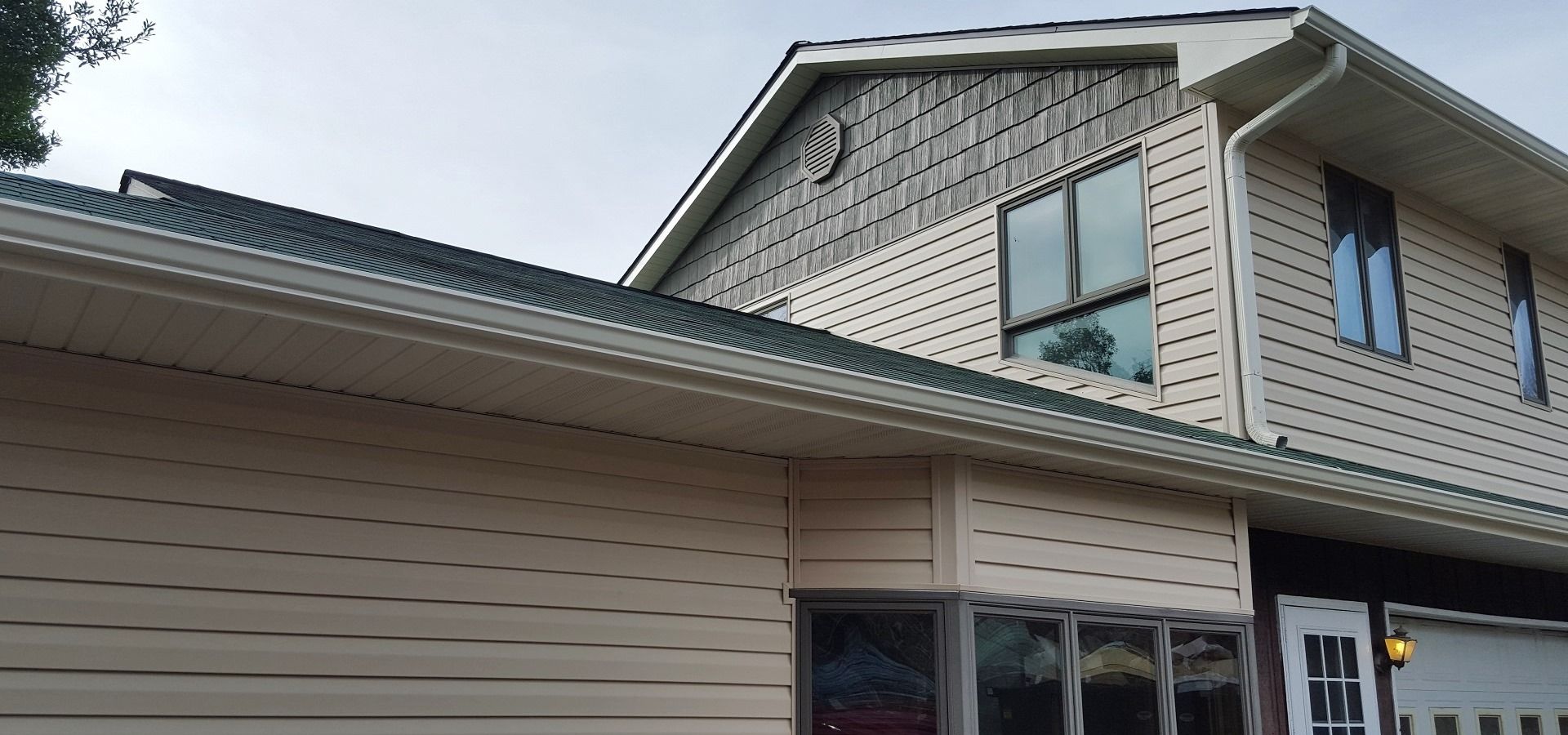 At Hudecheck Roofing and Siding, we're happy to offer some of the best options in replacement vinyl siding in the industry. Whether you're looking to update or refresh the exterior design of your home, or if you're looking to improve the safety and durability of your siding, we know that we have a product that will fit your needs.
The many options of siding products available through Hudecheck include energy efficient siding with thick insulation, plus unmatched protection from even the most severe outdoor elements. If you choose to re-do the siding on your entire home or just focus your efforts on some of the smaller design features on the exterior of your home, a siding product from Hudecheck will give you that beautiful, updated look that you've always wanted – and it's functional and affordable!


Take a look at all of the products and options that we offer before choosing the exact one that's right for you. Should you need assistance or if you have questions that need to be answered, please contact the professionals at Hudecheck to schedule a free in-home demo and consultation.